Blogging is a powerful key component of any digital marketing strategy. Whether you're looking to generate more organic traffic to your website, boost brand awareness, or connect with your audience, blogging can be a game-changer.
Before we go on, here are some quick stats on blogging: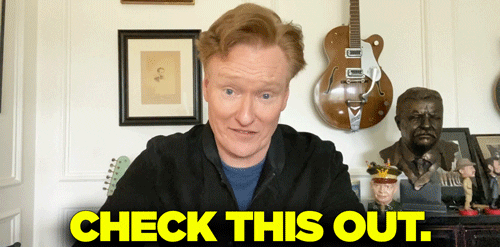 Well-written, engaging blog posts are an excellent way to help your visitors learn more about your business and what it has to offer. Blogging also gives you an opportunity to provide valuable information to your audience in a more laid-back, approachable way. When strategized correctly, blogging can be a highly beneficial medium that converts visitors into customers.
Let's take a look at some of the ways blogging can help your digital marketing strategy.
1. Blogging Builds Authority & Trust
Each time you create blog content and get it in front of your audience, you're building value. Not only that but you're establishing yourself as an authority in your industry. Since blogging is such an effective way to showcase your knowledge about your products and services, your audience will trust your brand that much more.
Consumers are hungry for valuable information and trustworthiness in a brand, meaning a simple blog could make the difference between choosing you over a competitor. Why? Because given the choice to purchase a product or service between you and a competitor, consumers will choose the brand they find most trustworthy.
2. Blogging Gives You Valuable Social Media Content
Social media is an excellent way to reach new audiences and capture their attention, but knowing what to post can be difficult. Many of the posts we see on social media are actually links to blog content because blog posts are easier to promote and share than a product page or link-free posts. Each time you create blog content, you can share it as a link on Facebook, Instagram, Twitter, LinkedIn, etc. Another reason blog content is excellent for social posting is that you can share it more than once, especially if you've updated a past post.
3. Blogging Can Improve SEO & SERPs
Fresh content is a key factor in passing your competitors on the search engine results page. And what's a great way to introduce fresh content to your website? Blogging. Google loves updated content, so posting regularly to your blog is sure to improve your SEO and SERP rankings. You can also improve your search keyword rankings by incorporating specific keywords into your blog posts.
Businesses that use blogs as a content marketing strategy get 67% more leads than those that don't. This alone is reason enough to start blogging.
Regularly updating static content isn't always easy or practical, but you can add engaging new topics through blog posts. Whether you're highlighting a product or service, talking about a customer's experience, or touching on the latest trends in your industry – any additional, valuable content is what consumers like to see.
4. Blogging Boosts Brand Awareness
Regular blogging about relevant topics in your industry will increase your visibility. And the more you write, the more people will resonate with your blog. This is how posts get shared and you end up with more eyes on your website. In some cases, a blog post can go viral from one person re-posting it on their social media, and that much more visibility leads to a major boost in brand awareness.
Additionally, blogging allows you to establish an authentic voice behind your logo, website, and brand. You want your audience to feel familiar with your brand and the voice behind it, and blogging is an excellent way to do that.
Did you know 60% of consumers feel connected to a brand after reading custom content? And 60% of blog posts convert with a mention of a product or brand name.
Brand awareness and trust go hand in hand. Establish that trust with a comprehensive blog that features valuable information, answers your customers' questions, and keeps your brand relevant.
In Conclusion
When it comes to executing a successful digital marketing strategy, blogging is a powerful component. Whether you're looking to grow your business, boost brand awareness, or establish yourself as an authority in your field, you'll want to first build trust with your audience. Start building that trust and nurturing the relationship you have with your customers through blogging.
If you aren't sure where to start or don't have the time to commit to a blog, we're here to help. Get in touch with us to learn about our content development services and what we can do for you!